NGOs in Vadodara – Noteworthy NGOs in Dehradun Vadodara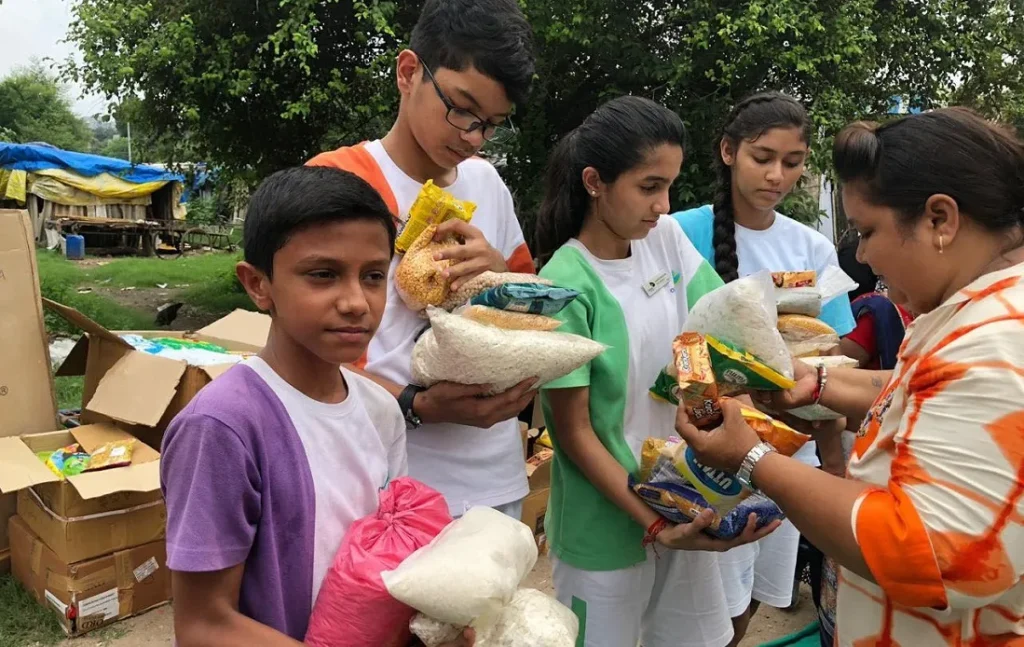 In the heart of Gujarat, Vadodara stands as a city where tradition meets innovation and communities come together to make a difference. Amidst the bustling streets and cultural vibrancy, a group of dedicated individuals and organizations have taken it upon themselves to address some of the most pressing issues faced by the city and its people. These NGOs have become unsung heroes, working tirelessly to bring positive change in Vadodara.
Throughout this blog, we'll introduce you to the inspiring individuals behind these organizations, share their stories of passion and perseverance, and shed light on their remarkable impact in Vadodara. It's a testament to the fact that change begins at the grassroots level, and these NGOs are the unsung heroes who are rewriting the narrative of Vadodara, one selfless act at a time.
Here is the list of the top 6 NGOs in Vadodara:
Address:11th Floor, Kirti Tower Road Kirti Towers, Road, Vadodara, Gujarat 390001
Akshar Trust, Vadodara, Gujarat, has been working as a charitable trust for hearing-impaired children and completed 30 years on July 18, 2018. After 16 years of efforts, the new campus was inaugurated on April 29, 2016, by Dr J. N. Singh, now Chief Secretary, Govt. of Gujarat. Ms Avantika Singh, Collector, Vadodara, came to grace the function.
Provide education and care to hearing-impaired children and guidance to their families.
Conduct research, investigation and experiments in the education of hearing-impaired children.
Train teachers of the hearing impaired.
2-Aum Narmade Foundation, Vadodara
Address: Aum Narmade Foundation 36 Baliyadev Society Kayavaran Road At. POR Dist. Vadodara, Vadodara, , Gujarat, India
Aum Narmade Foundation is a registered non-governmental organization (NGO) working in the fields of Art and culture, Biotechnology, Children, Eco tourism, Education and literacy, Environment and natural resource management, Health and nutrition, HIV/AIDS, New and Renewable Energy, Rural Development & Poverty Alleviation, Tribal Welfare, Youth Affairs, etc. The NGO works towards the promotion of sustainable development. The NGO was established in 2005. The organization's registration number is Guj/2051/Vadodara?(10-06-2005). The organization is operational in Gujarat, India.
3-Bhavin Charity Trust, Vadodara
Address: 42/Asopalav society;Old Chhani road;vadodara.390024., Vadodara, , Gujarat, India
Bhavin Charity Trust is a non-profit organization, established in 1991 that works primarily in the domain of Gender, Water, Education, Sports, Food & Nutrition, Legal, Health, Energy & Environment, Child & Youth Development and Agriculture. Its primary office is in Vadodara, Gujarat.
4-Shri Krupalu Foundation, Vadodara
Address: Shri Krupalu Foundation 66, Marutidham Society Diwalipura, J.P.Raod Vadodara- 390 007, Vadodara, Gujarat, India
Shri Krupalu Foundation is a non-governmental organization (NGO) working in Gujarat, India. The organization's registration number is E 6320 (27-05-2003). Established in 2003, the Shri Krupalu Foundation works in Education and literacy, Environment and natural resource management, Labour and Employment, Rural Development and Poverty Alleviation, Water and Sanitation, etc. The NGO works towards the promotion of sustainable development.
5-Deepak Foundation, Vadodara
Address:8743+QVW, Nijanand Ashram Premises, NH 48, adjoining L & T Knowledge City, near Laxmi Studio, Waghodia, Vadodara, Gujarat 390019
Deepak Foundation, registered under the Bombay Public Trust Act (E.3122-BARODA), was set up in 1982 to provide medical and healthcare facilities to the families of workers and the local community near the industrial area of Nandesari. The Foundation has now become a leading non-profit civil society organization in Gujarat. It has expanded its services with branches in Maharashtra, Telangana, Jharkhand, New Delhi, and Madhya Pradesh.
Services offered by Deepak Foundation:
Five inter-connected core objectives guide efforts of the Foundation:
Skills in building front-line functionaries in the Health and Livelihood sectors.
Preventive and promotive medical services through maternal and childcare facilities and mobile health units.
Pre-school and School education.
Ensuring sustainable livelihood for underprivileged and marginalized communities.
Providing effective disaster relief and rehabilitation services.
6-Shroff Foundation Trust, Vadodara
Address: Sakar Complex,6, Old Padra Road, Opposite Abs Tower, Race Course, Vadodara, Gujarat 390007
Shroffs Foundation Trust (SFT) is a Gujarat-based NGO with five centres in and around its Head Office, Vadodara. It has competency and proven credentials in terms of experience in natural resource management activities and public support. 
The Trust provides support services in diverse areas such as Health, Education, Land and Water Resources Development, Skill Up-Gradation, Agriculture and animal husbandry, livelihood enhancement, Sustainable Farming and Safe Drinking Water, Forest and Human Resources and their development so that sustainable impact can be created on communities. Shroffs Foundation Trust has good and healthy working relationships with the line departments of State & Centre Governments, NGOs and corporations. 
In conclusion, Vadodara is home to a diverse range of NGOs addressing critical societal issues, from child welfare and education to disaster relief, animal welfare, and community development. These organizations showcase Vadodara's citizens' compassionate and dedicated spirit, making the city a better place for all its residents. Their efforts are vital in creating a more inclusive, caring, and prosperous community for everyone.
About Author